Blog di Solomosca
Inserito: Martedì, 22 Marzo 2016

055 WORLD NYMPH FLY LINE

055 World Nymph è una coda di topo progettata e prodotta per la pesca a ninfa moderna. Mesi di sviluppo e test sul campo hanno portato a peso e spessore ridotti al minimo per trasmettere una sensibilità eccezionale in pesca. Lo speciale rivestimento consente una grande scorrevolezza agevolando lunghe passate anche a considerevole distanza, anche se è nella corta e media distanza che le sue caratteristiche uniche si fanno più evidenti. Il colore delle estremità consente immediata percezione delle abboccate, mentre il colore grigio opaco della lunghezza, rende 055 praticamente invisibile in acqua.

055 World Nymph rientra nelle specifiche del regolamento internazionale delle competizioni Fips-Mouche.

Specifiche:

Profilo: Level Lunghezza mt. 27 Diametro: mm. 0,55 Peso:7 g 0.26 g/m

Morbido e resistente, core trecciato.

===================================================

055 World Nymph is a fly line designed and produced for a modern nymph fishing. Months of development and field tests have led to weight and thickness minimized for transmitting an extraordinary sensitivity in fishing. The special coating allows for a great smoothness facilitating long drifts, but it is in the short and medium distance that its unique characteristics become more evident. The color of the extremities allows immediate perception of bites, while the dull gray color of the length, makes 055 World Nymph practically invisible in water.

055 World Fly Nymph Line fulfills specifications of the International Regulation of Fips-Mouche competitions.

Specifications:

Profile: Level Length mt. 27 Diameter: mm. 0.55 Weight: 7 g

108 Grains over 88 foot (27m)

Supple and strong, braided core.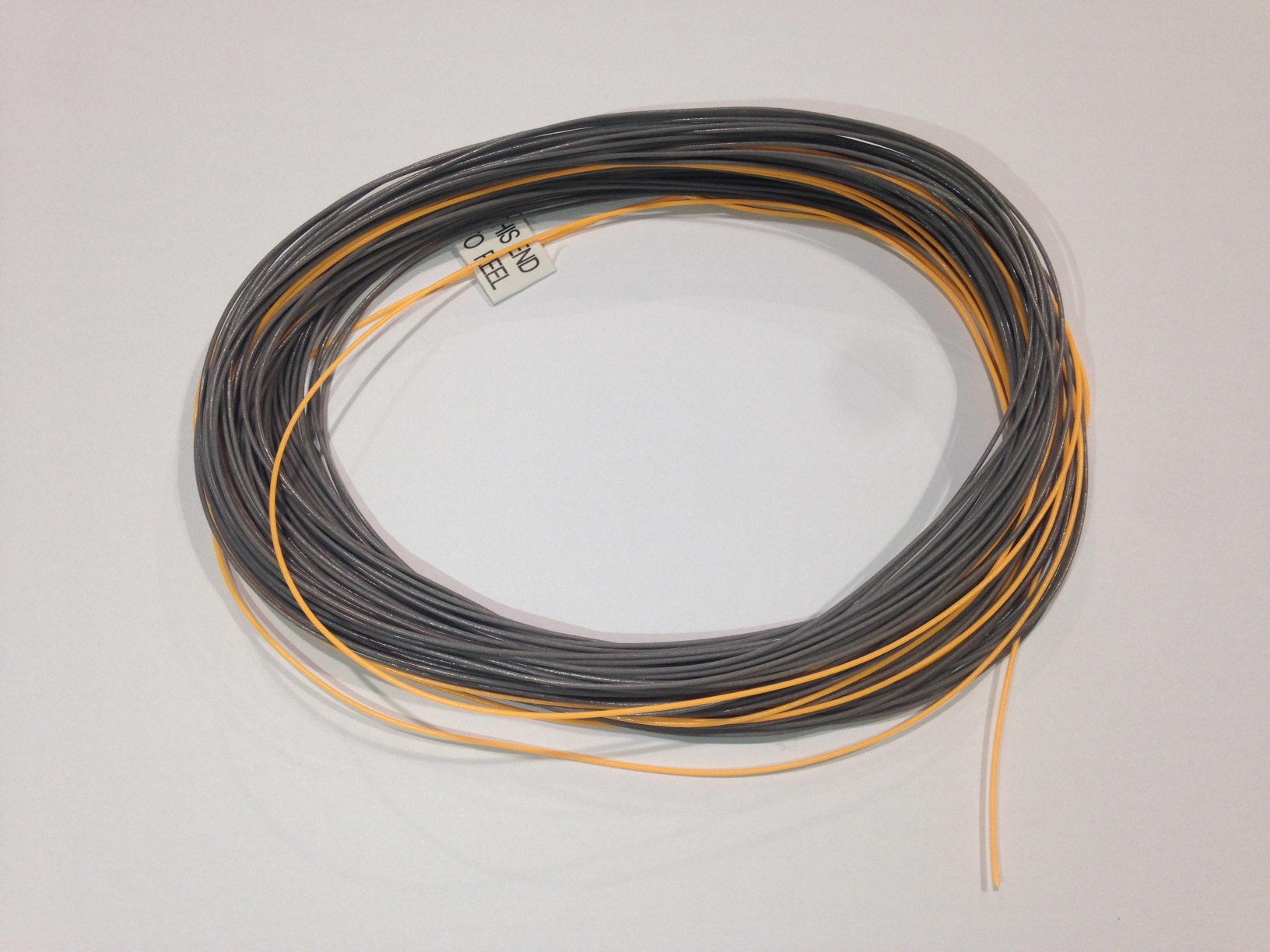 Seguiteci su FaceBook sulla pagina di SoloMosca sarà pubblicato lo 055 TOUR, ovvero, varie pescate nei fiumi d'Italia dove verrà utilizzata e testata.